The Cuppacumbalong Foundation was established in 2019 to provide opportunities to individuals whose wellbeing had been impacted by their service to the community. We want to help people who have helped others. Moving forward in our increasingly challenging world, we now extend fully funded opportunities to any appropriate candidate who will directly benefit from a range of unique creative courses designed to heal through making.
We are an ACNC registered charity and public benevolent institution with deductible gift recipient status. Donations and other funding provide scholarships for people to attend a life enhancing, fully funded creative course.
100% of donations and funds received are allocated to funding participant places in creative courses. We do not have administration fees. Every donation over $2.00 is tax deductible.
Most of the courses we sponsor are delivered at Cuppacumbalong a property located in Tharwa, only twenty minutes south of the Canberra CBD. Here we have access to several workshop sites that cater to a broad range of creative courses. We are proud to also offer an outreach programme, which allows us to deliver our courses in remote regional areas which traditionally suffer from restricted access to rehabilitative and supportive social services. This regional delivery has been made possible by the recent arrival of the Big Black Truck, a purpose built , all-wheel-drive, completely off grid forge and workshop that can cater for eight students in any course.
The Cuppacumbalong Board consists of professional, highly motivated, makers, artists and commercial people all with a history of working with altruistic organisations. Our directors serve in a voluntary capacity.
The Cuppacumbalong foundation board
Edwina is an educator, artist and adventurer with over 30 years of experience in the field of experiential education. Edwina was a member of the Board of Outward Bound Australia from 2005 to 2016; during her tenure she chaired the Safety Advisory Committee and the Board Safety Committee. In 2019 she was appointed Chair of the Cuppacumbalong Foundation. She held the key pastoral role as Housemaster of Davidson House and Coordinator of Outdoor Education at Cranbrook School.
Today, she teaches meditation and leads adult treks through remote areas around the world, often to raise funds for charitable causes.
Judge Penelope Wass SC was appointed to the District Court in 2016. As a barrister she had a busy criminal, common law and commercial practice. She was briefed in many cases involving corporate governance. She was appointed Senior Counsel in 2013. She also sat for a number of years on the NSW Civil and Administrative Tribunal.
She has sat on a number of private boards and not for profit organisations. She currently sits on two not for profit organisations. She is a keen painter, knitter, and creative writer.

Tim is a businessperson with a record of growing remarkable companies and teams. Most of his roles have been at C-suite or owner level, and he has significant experience as a board member in the venture capital sector.
His professional skills in Sales and Marketing, Strategy Development, Capital Raising, and Operations Management help our Foundation operate with lean efficacy.
Having grown up in Orange, Penny obtained a Bachelor of Agricultural Economics and then enjoyed a fifteen-year career in executive recruitment specialising in financial services.
In 2012, Penny established 1803, a unique hand forged knife business working closely with Tharwa Valley Forge to design and craft a collection of elegant and timeless kitchen knives. She closed 1803 in late 2022. Penny also holds a Master of Education (Ed Psych) from the University of Sydney. She is interested in politics, ethics, agriculture, food and the environment.

Mike has enjoyed a long and varied career, both in Australia and overseas, working with non profit organisations. Specialising in finance and corporate governance, he most recently worked with a number of indigenous boards as Company Secretary. Mike's experience includes strategic planning, management, and organisational budgeting.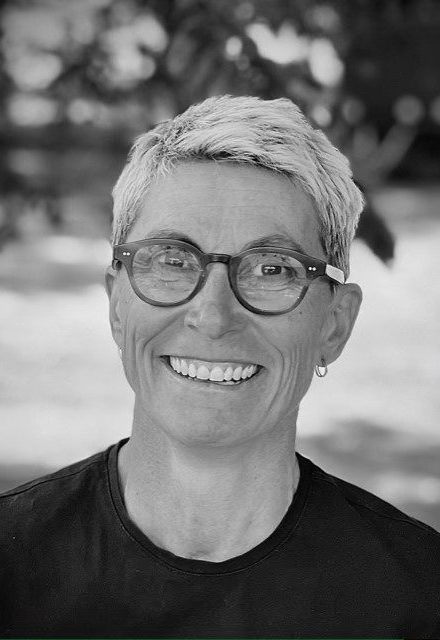 Growing up on the land, Ali became thoroughly versed in the arts of posthole digging, fencing, lambing, pressing and rolling wool and catching stray lambs. Together with her life-long passion for the arts, Ali truly understands the power of the act of creating something with your own hands.
A professional teacher with a passion for working with the Aboriginal Community, Ali has been an educator since 1993. Ali has experience working at a senior level in outdoor education, volunteer management, community development and leadership programs. She has managed and coordinated a multitude of volunteer programs at the regional and national level, making her a natural fit for the role of Executive Officer of The Cuppacumbalong Foundation